WELCOME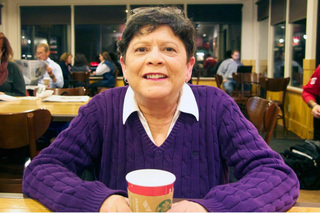 Welcome to my website! Here you will find information about my debut biography, Garden of Dreams: The Life of Simone Signoret, ranked Top Ten Performing Arts by Publishers Weekly. Click on the link for the book trailer or check out other sites of interest in Quick Links.

I'll update the website periodically so stop by for a visit. In the meantime, I hope you enjoy reading Garden of Dreams as much as I enjoyed writing it. Simone was a remarkable, inspiring woman and an incredible actress!

Thanks for stopping by,

Pat


Read reviews in my news section:

British Film Institute: Sight & Sound Magazine July 2014

Starred Review Library Journal March 15, 2014

A Movie Blog March 2014

Nominated American Library in Paris Book Award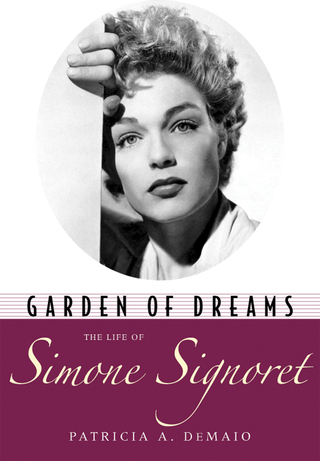 GARDEN OF DREAMS: THE LIFE OF SIMONE SIGNORET
The incomparable Simone Signoret (1921–1985), one of the grand actresses of the twentieth century and one of France's most notable stars, considered herself the "oldest discovery" in Hollywood. After years of blacklisting during the McCarthy era, she was thirty-eight years old when she entered Hollywood through the back door in the 1959 British blockbuster Room at the Top. Her portrayal of the endearing Alice Aisgill earned her the Academy Award in 1960, the first French actor to win a coveted Oscar.
Though a latecomer to Hollywood, Signoret was already an international star who had survived the Nazi occupation of Paris, emerging in 1945 as a beautiful, promising actress capable of communicating more emotion through body language than dialogue alone could achieve. She gained a reputation as the thinking man's sex symbol, and in several films she portrayed prostitutes with subtlety and depth.
She was fiercely protective of her privacy. But after winning the Oscar, she was dragged through the gutter when her second husband, Yves Montand, had a well publicized affair with Marilyn Monroe. Many attributed her rapid aging and alcoholism to this betrayal. She endured this perception in silence, all the while demonstrating a remarkable capacity to reinvent herself as a best-selling author, respected social activist, and revered actress who remained in the cinema, her "garden of dreams," for over four decades.
Patricia A. DeMaio combines Signoret's courageous story with Montand's biography to reveal new information and insight into Signoret's humanitarian efforts and the vibrant film career that sustained her.
Published by University Press of Mississippi. Available January 2014